Corporate Information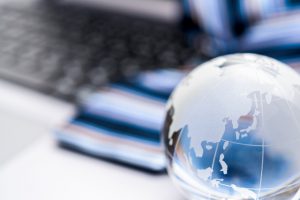 Japan Visual Copyright Association is pleased to help all of the authors, the publishers and agencies those are in charge of copyrights who are looking for a copyright window in Japan as well as the copyright holders.
Japan Visual Copyright Association Inc.
President: Yozo Soga (photographer) message >
Honorary Consultant : Toshiki Kaifu (76th, 77th Prime Minister of Japan) message >
Main business activities : Management and operation of all copyright materials
Investigation and verification of copyright infringement
Management, planning and management of lectures and seminars
Production and operation of the homepage
Head Quarters

Oshima Building 3-1 Shimomiyabi-cho, Shinjuku-ku, Tokyo 162-0822

Phone

+81-3-5229-8331
+81-3-5761-6932 (English-compatible)

Email

info@jvca.gr.jp

URL

www.JVCA.gr.jp

Founded In

September 1994

Established In

April 2002
※ For inquiries other than Japanese, please contact us by e – mail.
E-mail is available 24/7.
※ The phone number (03-5761-6932) has a staff that can speak English.
If there is no English-speaking staff available, please leave your message on an answering machine.
Major members of copyright holders
Sukeyuki Imanishi (author)※
Hiroshi Ishiguro (scientist / robot engineering)
Yasunari Kawabata (Nobel Prize literary writer) ※
Taro Gomi (illustrator)
Antie Gumels (illustrator)
Shinichi Chiba (Sonny Chiba·actor / writer)
Shuntaro Tanikawa (poet)
Shuji Terayama (poet and playwright) ※
Shoichi Nemoto (poet and writer)
Kenjiro Haitani (author) ※
Hirata Oriza (playwright)
Hiroya Mizuguchi (photographer)
As of October 1, 2017 365 people
※ The deceased person / copyright successor is a member
Company History
In September 1994,

a photographer, Yozo Soga founded "Japan Visual Copyright Association" to cope with the copyright infringement problem of photographs in Japan.

In June 1999,

in addition to photographers, copyright holders in all fields were suffering from copyright infringement, so we expanded our support activities for writers, illustrators, etc.

In April 2002,

we established Japan Visual Copyright Association Inc. to manage copyright of copyright owners.

In June,

2009 we registered in the Japan Agency for Cultural Affairs (registration number: 09002) as "copyright management organization" based "Copyright management business law".

As of October 2017,

we manage the copyright of approximately 365 copyright holders.
Our Vision and Mission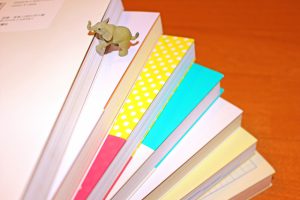 JVCA is a Japanese copyright agency that manages various copyrighted works such as literature, poetry, criticism, other literary works and photographic works.
We have always been in the position of copyright holder in the world of copyright distribution in Japan for more than 20 years, and we are working to return many profits to copyright holders.
JVCA also carries out copyright management works outside the education field. It is also possible for you to leave all of copyright management to our association. Moreover, we respond flexibly according to the request of the copyright holder, such as limiting the field and limiting the work.
To those who would like to manage copyright in Japan
We manage copyright business according to your request.
At Japan Visual Copyright Association, we look forward to your interest in our activities from the writers, copyright holders, publishers and agents who are managing copyrights and looking for a window for copyright in Japan.
JVCA currently deals with nearly 360 copyright owners, mainly Japanese domestic writers, to manage their copyright in Japan.
Major tasks are to be the window of applications for permission and conclusion for publication contracts for all those writers when their literature, essays and other works need to be published secondarily. And we are also responsible to monitor and investigate so that all their works are not circulated illegally.
JVCA is familiar with publishing services, contract systems and copyright distribution in Japan. We will help you to smoothly use and distribute your work, and we will secure the profit of the copyright owner by collecting reasonable remuneration.
At JVCA, we try our best to take the requests of each copyright holder and conclude a contract according to the requests.
Business Description
How to use JVCA – Copyright management in the education field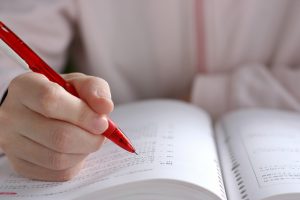 In many cases, members participating in Japan Visual Copyright Association have entrusted management to JVCA on "management of secondary usage when used in the education field".
In Japan, the "education industry" which are private tutorial companies that support the studies of middle school and high school students, is developing for preparation of university entrance examinations. For this reason, many reference books have been published and many reference books are available in many private educational institutions (commercial companies that support education).
In these study reference books and private educational institutions, many novels, essays, photographs, and illustrations are used as learning tools.
Until the early 2000s, many of these companies did not properly process copyright, and illegal use of copyrighted materials was done.
This issue has been raised and the copyright distribution in Japan has been developed by JVCA and the artists gathered at the JVCA.
As a result of these activities, legitimate copyright processing is now being carried out nearly 100% for Japanese domestic writers.
However, for writers outside of Japan, we often see where copyrighted material is used without proper rights processing even now because of reasons such as "we do not know the handling destination for copyright".
Therefore, in order to prevent illegal distribution in Japan and to accept a proper copyright fee, it is preferable to request JVCA to protect your works even if it is "management of secondary use when used in education field".
Royalty
We share more copyright royalty.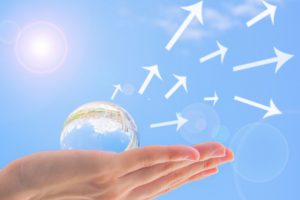 The expenses charged by Japan Visual Copyright Association is only the administration fee that is generally 25% of usage when charged for licensing work or when assisting copyright contracts.
No admission fee and annual administrative expenses are necessary.